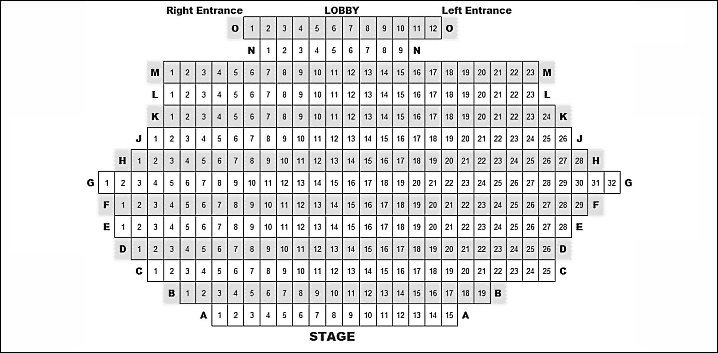 FAQ – Huntington Beach Library Theatre
Size of the theater?
319 seats. The theater is large enough to have good energy in the audience for the performance, but small enough to have great rapport with the actors.
What are the best seats in the house?
Center rows front of house
If I sit in the front row do I have to look up?
No
Are there stairs?
There are a few steps so the use of a walker is not recommended.
What kind of restaurants are around there, or any suggestions?
Local restaurants on Beach Blvd. ( at Talbert Ave. which ends in the Library parking lot):
Matsu Japanese Dining, 18035 Beach Blvd, Huntington Beach, CA - (714) 848-4404
Coffee Bean and Tea Leaf for quick beverage/sandwich, , 200 Main St #109, Huntington Beach, CA - (714) 960-1582
The Habit Hamburgers (sit down very casual), 18001 Beach Blvd, Huntington Beach, CA - (714) 596-2200
Nice dining choices also off the 405 freeway at Edinger BJ's, in the Target Shopping Center include The Lazy Dog, Marie Callendar's Grill, George's Greek Café.
The Bella Terra Shopping Center on the northwest corner of Beach Blvd.& Edinger with Macaroni Grill, Cheesecake Factory, Californian Pizza.Kitchen, Islands, King's Fish House, Pei Wei, Corner Bakery.
Hard of hearing elderly folk like to know where they should be seated?
Close to front
How early should I arrive?
Half hour prior to the show
When will doors open?
20-30 minutes prior to the show
Can I go to the Library and buy my tickets?
2 hours prior to every performance and check our website for other times